Bishop Alan Sleeps Out
Posted: Fri, 25 Nov, 2016 (6 months ago) - by Sally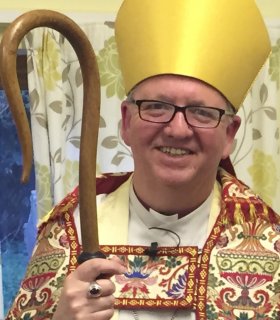 Bishop Alan is sleeping out for the Church Urban Fund next weekend. He writes
"As you may be aware, I am doing the Church Urban Fund Advent Sleep Out again this year. I'm going to be sleeping out at Great Yarmouth Minister next Friday 2nd December to raise money for CUF and also for the project to help homeless people in Yarmouth that our own CUF worker, Anna Heydon, has been working on with local churches.

I realise that there are many demands on our finances at this time of year, but if you, or any of your congregations felt about to support this worthwhile cause, then you can donate online via this link:

https://adventsleepout2016.everydayhero.com/uk/great-yarmouth-advent-sleepout#/?_k=acw6ok

It would be wonderful if we could beat the target CUF have set us of £1,000. However, I quite understand if you're not able to donate, but would value your prayers for all involved on 2nd and for the work that CUF are doing here in Yarmouth and in many of the most deprived communities around the country.

With all good wishes at the start of this Advent season

+ Alan"
Back to top of page