Keep Calm and Carry on...
Posted: Thu, 20 Aug, 2020 (2 months ago) - by Dawn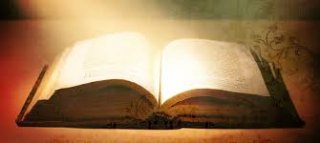 Keep Calm and Carry On…
With the gradual easing of lockdown comes a host of further concerns…how to interpret the new rules, how to make things work in new and different ways, how to move into the future leaving behind what is no longer of benefit but taking with us lessons learned and the good we've gained.
This will be a 'work in progress' for some time to come.  Meanwhile we keep on keeping on….
The church is making good use of technology and digital resources to help negotiate our way through the current challenge.  As well as our own Zoom service, the Diocese of Norwich website www.dioceseofnorwich.org  offers links to services of worship and a variety of useful resources to help maintain and nurture our spiritual life.  Likewise www.churchofengland.org. 
I'd like to highlight the ministry of Canon J.John who delivers spiritual truth with good humoured wisdom.  At www.canonjjohn.com you'll find 'Word for the Day' 'Facing the Canon' and 'The J.John Podcast'.  From the site menu you can access his blog – I particularly recommend exploring this for many articles reflecting on our current situation.
There are two excellent Christian radio stations offering music, teaching, interviews, articles and news, which I encourage you to check out:  www.premierchristianradio.com and www.ucb.co.uk.
If you haven't already discovered www.youtube.com as a source of encouraging preaching, I suggest going there to find a wealth of teaching from HTB Church (Holy Trinity Brompton), among others.  There is an almost endless list of ministries on YouTube – particularly from 'across the pond'.  Discernment is needed when 'surfing the net' for good teaching – it's usually apparent when something is whacky, or slightly off track.  If in doubt, ask!  Always take the Berean approach (Acts 17:11) and you won't go far wrong!
With my prayers and every blessing
Dawn
Back to top of page