A Varied Programme for Children and Young People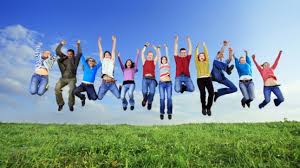 Under 5s
Church Mice meets every Friday in Newton Flotman Church Room from 9.30-11.30 - Friends, toys, singing, freshments, crafts and other activities.  Contact Andy Cox 
On the first Thursday of every month "Alpha with Toddlers" meets from 10-11.30ish.  Parents get the chance to watch an Alpha video to explore Christian faith and chat.  Children play, have a picnic and a bible story.  At the end of the morning all come together for a song and prayer. Contact Tamzin on 07940116267.  This group also organises faith-based activities for parent and toddlers such as packing Shoeboxes for Operation Christmas Child, toddlers Christmas service or Easter-garden making workshop.
Holiday Club
In the first week of the summer holidays, all the churches work together we hold a children's holiday club for 2 hours each morning with games, biblestories, singing, crafts, drama, film and lots more crazy stuff. 60-70 children are involved annually. In Advent and Lent, we get together again for a reunion and activity morning. Look out in the Newsheet for details.
"JAM"
"JAM" is a youth group, part of the Tas Valley Cell Church for those aged over 11. We meet weekly on a Monday Night to have fun and look at some of the big questions of life and faith.
Once a month we have a social event, such as bowling, cinema, raft building, windsurfing, Megazone or ten pin bowling.
Other nights there is a fast moving programme with bible bits, drama, games, praying about stuff that matters to us and crazy stunts. We also like to go away together to events like Spring Harvest and getting stuck in to 24/7 Prayer. Several of our members also play in the Tas Valley Worship Band "Jacob's Ladder"
To find out more contact: jam@tasvalley.org
Special Me Group
The Special Me Group is for youth with special needs, their family, friends and carers are welcome too.  It belongs to the Tas Valley Cells Church.
It is for people who would like to find out more about God and Jesus but may feel a bit shy about going to church for the first time. We have a programme that lasts for 15 sessions. People can join at any point in the programme and stay as long as they like.   At each session there is Bible study and various activities. These include drama, craft, music, singing, puppets and worship. Some are in small groups, some are for everybody.   
When you are ready to move on we will help people settle in their local church. We will advise the church of the strengths of the person moving and how to support them in learning and worship. We will accompany them to church for as many Sundays as they need to settle in.   
We meet from 1.30-3.30pm on the 2nd and 4th Saturdays of each month, at Newton Flotman Church of England Primary School.   
Special Me Group is part of the provision of the Diocese of Norwich for its young people, and supported by Prospects.   
Messy finders seekers
Fun packed session on the second Friday of each month at 3.30pm.  We get messy with lots of craft activities focussed on a particular theme  children need to be accompanied by a parent or carer  contact Jo Stevenson jo.stevenson73@gmail.com
Special Agents and Children's Church
Groups for 3-11s which meet during part of the Sunday Service at Tasburgh and Newton Flotman - see the 
worship plan
 for more.
FROG
A group for 11-teenage which meet during part of the Sunday Service at Newton Flotman - see the worship plan for more.
Sunday Evening
A cell for older teens/early twenties who want to explore their faith more deeply.  We meet on Sunday evenings to discuss some of the big issues of life, and to pray and support one another.  If you'd like to find out more contact Mart@tasvalley.org


External Links
Norwich Diocese www.norwich.anglican.org  
Norwich Youth for Christ: www.norwichyfc.co.uk
Prospects www.prospects.org.uk"
Soul Survivor: www.soulsurvivor.com
24-7 Prayer: www.24-7prayer.com
Norwich Diocese: www.norwich.anglican.org/youth
CPAS: www.cpas.org.uk