Tas Valley Cell Groups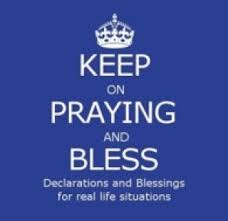 The Tas Valley Team Ministry covers the Villages of Newton Flotman, Swainsthorpe, Tasburgh, Tharston, Saxlingham and Shotesham.  In each of these villages there is a parish church with services each Sunday.  In addition, the team ministry includes a cell church with members from across the entire team.  The name comes from the idea that every body has cells which multiply.  Cell church is a "church without walls" composed of small groups (5-14 members in each), meeting in people's homes during the week.  
What happens at a cell meeting? 
Welcome - time to chat and generally "catch up" over coffee - at some point an ice-breaker question or  activity introduces the theme of the meeting.  This gives everyone a chance to join in and gives a relaxed feel to the group.
Worship - time to focus on our heavenly Father and draw near to Him, leaving behind the business of our day, and seeking his presence so that He can touch and refresh us and realign our will to his.
Word - we turn to the Bible, often looking again at the teaching given in Church on Sunday.  We use discussion and activities to help us understand a passage or a subject better and to find its application to our own lives.  This time is very practical and helps us to live out our Christian faith in our everyday lives
Witness - Showing God's love for our friends and neighbours.  This includes praying for the needs of others, giving practical help and giving others the chance to get to know Jesus for themselves. 
Cells have a lot of fun together - barbeques, bonfires, Traidcraft parties, children's events, youth lazerquest, bowling or cinema.  These are great opportunities to invite friends and neighbours who don't normally come to church.  Cells also do much of the work for the benefice Alpha courses, which give people the opportunity to learn about the Christian faith.  Three times a year, we run 'The  Gathering' worship event, when all the cells meet together.
Current cell groups and how to contact them:
JAM Youth Cells meet on Mon eves 7-8.30pm and is for young people of high school age.  We play games, eat popcorn, watch films, go on outings, read the bible and pray.  We also support each other, make friends and have fun.  If you would like to find out more about JAM contact Austin Uzoigwe 470901

Freedom Cafe Cell - Tuesday evenings in Tharston contact Austin Uzoigwe 470901 (Freedom Cafe runs on the First Sunday of each month in Preston Primary School from 10.30-12)
Wednesday Evenings in Saxlingham contact Rev'd Dawn Davidson 498924
Wednesday Evenings in Tasburgh contact Julie King 470759

Wednesday Evenings in Newton Flotman contact Lesley Cox 471334

Thursday Evenings in Tharston area contact William Ball 471506