A Varied Programme for Children and Young People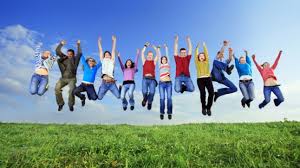 Under 5s
Church Mice meets every 2nd Friday in Newton Flotman Church Room from 9.30-11.30 - Friends, toys, singing, freshments, crafts and other activities. Every last Friday of the month Church Mice will be at Olive House in Newton Flotman (Olive Avenue, just off Flordon Road) where we can share our craft activities and songs with the residents. Contact Andy Cox 
"JAM"
"JAM" is a youth group, part of the Tas Valley Cell Church for those aged over 11. We meet weekly on a Monday Night to have fun and look at some of the big questions of life and faith.
Once a month we have a social event, such as bowling, cinema, raft building, windsurfing, Megazone or ten pin bowling.
Other nights there is a fast moving programme with bible bits, drama, games, praying about stuff that matters to us and crazy stunts. We also like to go away together to events like Spring Harvest and getting stuck in to 24/7 Prayer. Several of our members also play in the Tas Valley Worship Band "Jacob's Ladder"
To find out more contact: jam@tasvalley.org
Special Agents and Children's Church
Groups for 3-11s which meet during part of the Sunday Service at Tasburgh and Newton Flotman - see the 
worship plan
 for more.
FROG
A group for 11-teenage which meet during part of the Sunday Service at Newton Flotman - see the worship plan for more.
External Links
Norwich Diocese www.norwich.anglican.org  
Norwich Youth for Christ: www.norwichyfc.co.uk
Prospects www.prospects.org.uk"
Soul Survivor: www.soulsurvivor.com
24-7 Prayer: www.24-7prayer.com
Norwich Diocese: www.norwich.anglican.org/youth
CPAS: www.cpas.org.uk