Mission Shaped Ministry Course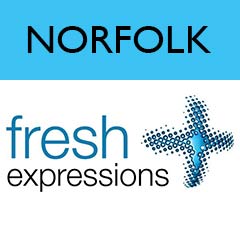 bbMonday 19 September 2016 - Monday 3 July 2017
7.30pm

The Mission Track is a learning journey in a supportive environment for Christians from any church in the area to enable them to be more fruitful in mission including starting or growing fresh expressions.
It is based on the nationally acclaimed Mission Shaped Ministry Course.
An exciting course for those who want to reach out and help people to know Jesus, forming Christian community along the way. It is both theological and practical, reflective and ineractive. It will be led by Canon Sally Gaze and Rev Dave Lloyd with local and national speakers experienced in mission.
Modules include:
Listening for Mission
Understanding your context
Vision, values and call
Starting something new
Building a team
What is church?
Discipleship
Evangelism
Prayer for Mission
Worship and the Sacraments in fresh expressions of Church
Growing a fresh expression of Church to maturity
with options to learn about adapting buildings, missional small groups, working with young adults, working with men and families, youth and children, rural and urban.
Cost and booking:
£90 Please book in advance.
Contact details:
Jess Glauert: Jessica.Glauert@ntlworld.com