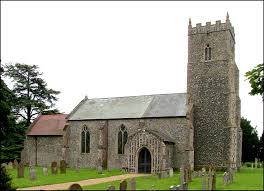 Welcome to our church
We usually meet for worship on  Sundays at Tharston for  a Book of Common Prayer Morning Prayer [Matins] on the 2nd Sunday of the month and for a said BCP Holy Communion service on the 3rd Sunday of the month. On the first Sunday of the month there is a BCP Morning Prayer at St Mary's Church Tasburgh. There may be other Festival services or services for special occasions during the year.
We are also currently thinking through ways of developing the fabric to help make the building into a better resource for the strong local community. Why not come and join us at one of our services?