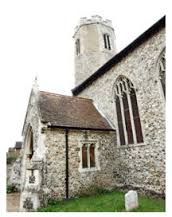 Welcome to our church
We are a small and friendly village church, seeking to serve our local community.
In 2012 work was completed to convert our building into a community friendly space. As a result we have an open space, comfortable chairs, improved heating, a kitchen area and an outside toilet; all of which is used by the church and the community on a regular basis.
Services are at 9.30am each Sunday and our worship is simple and accessible. There is the "Swainsthorpe Special" which is a worship service with well known hymns and a short but highly relevant sermon. We feel it is important to apply our faith to our real lives. This service is usually followed by refreshments. Once a month  we have a service of Holy Communion.